Planeta dos Macacos: A Guerra (2017)
For freedom. For family. For the planet.
Jul. 11, 2017
140 Min.
Synopsis
Humanos e macacos cruzam os caminhos novamente. César e seu grupo são forçados a entrar em uma guerra contra um exército de soldados liderados por um impiedoso coronel. Depois que vários macacos perdem suas vidas no conflito, César luta contra seus instintos e parte em busca de vingança. Dessa jornada, o futuro do planeta poderá estar em jogo.
Caesar and his apes are forced into a deadly conflict with an army of humans led by a ruthless Colonel. After the apes suffer unimaginable losses, Caesar wrestles with his darker instincts and begins his own mythic quest to avenge his kind. As the journey finally brings them face to face, Caesar and the Colonel are pitted against each other in an epic battle that will determine the fate of both their species and the future of the planet.
War for the Planet of the Apes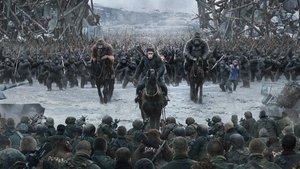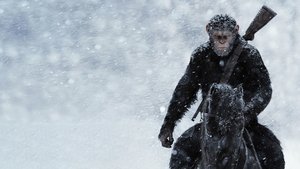 Original title
War for the Planet of the Apes
TMDb Rating 6.7 1659 votes